Hey Wikingers,
July has passed, so it's time to look back on what has happened since the last update post.
Modding News
French Translation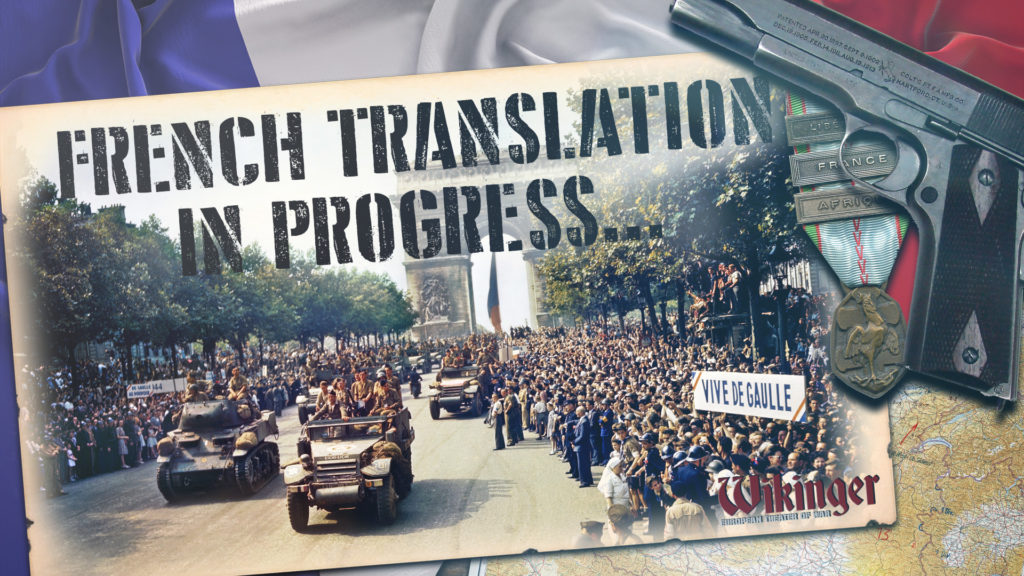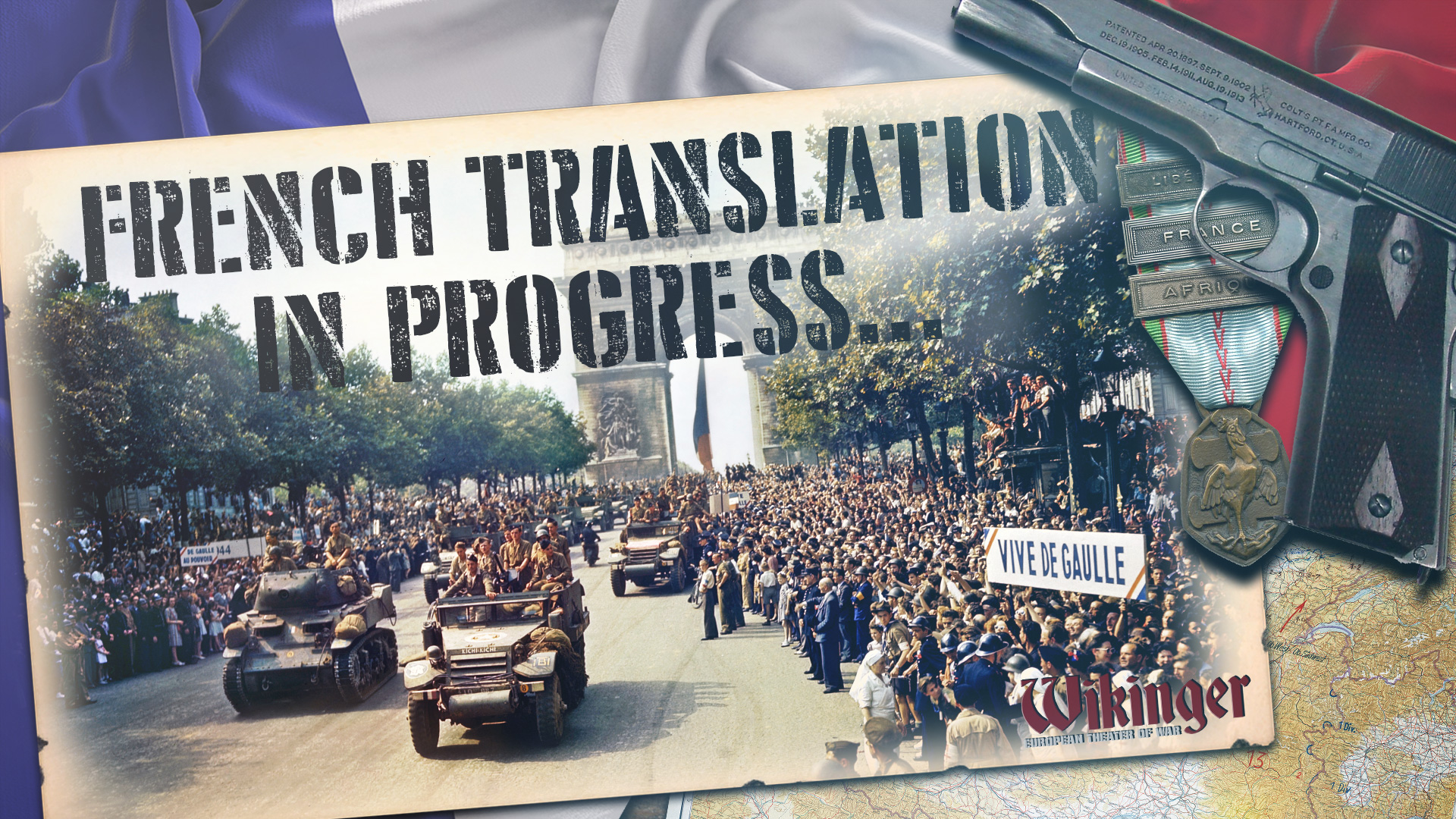 We are very happy to announce that the French translation is done – we hope to have it implemented into our next patch.
Many thanks to Siegfrid who translated the whole text file, which is basically a file with 17,000 (in words: seventeen thousand) lines of text.
Great work Siegfrid, hope it pays off and we'll get many French players motivated to play the mod.
2nd British Doctrine
Guards Armoured Division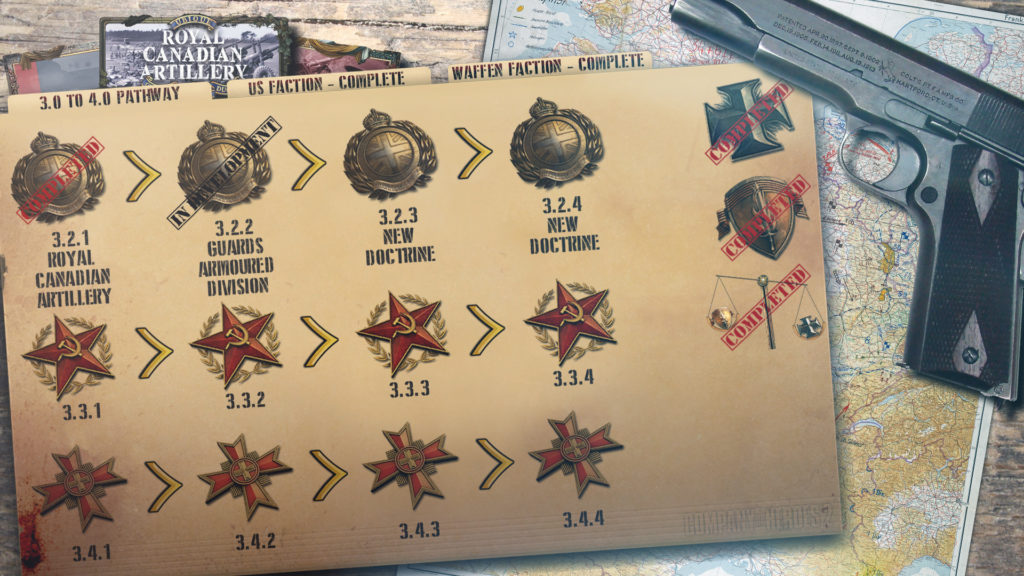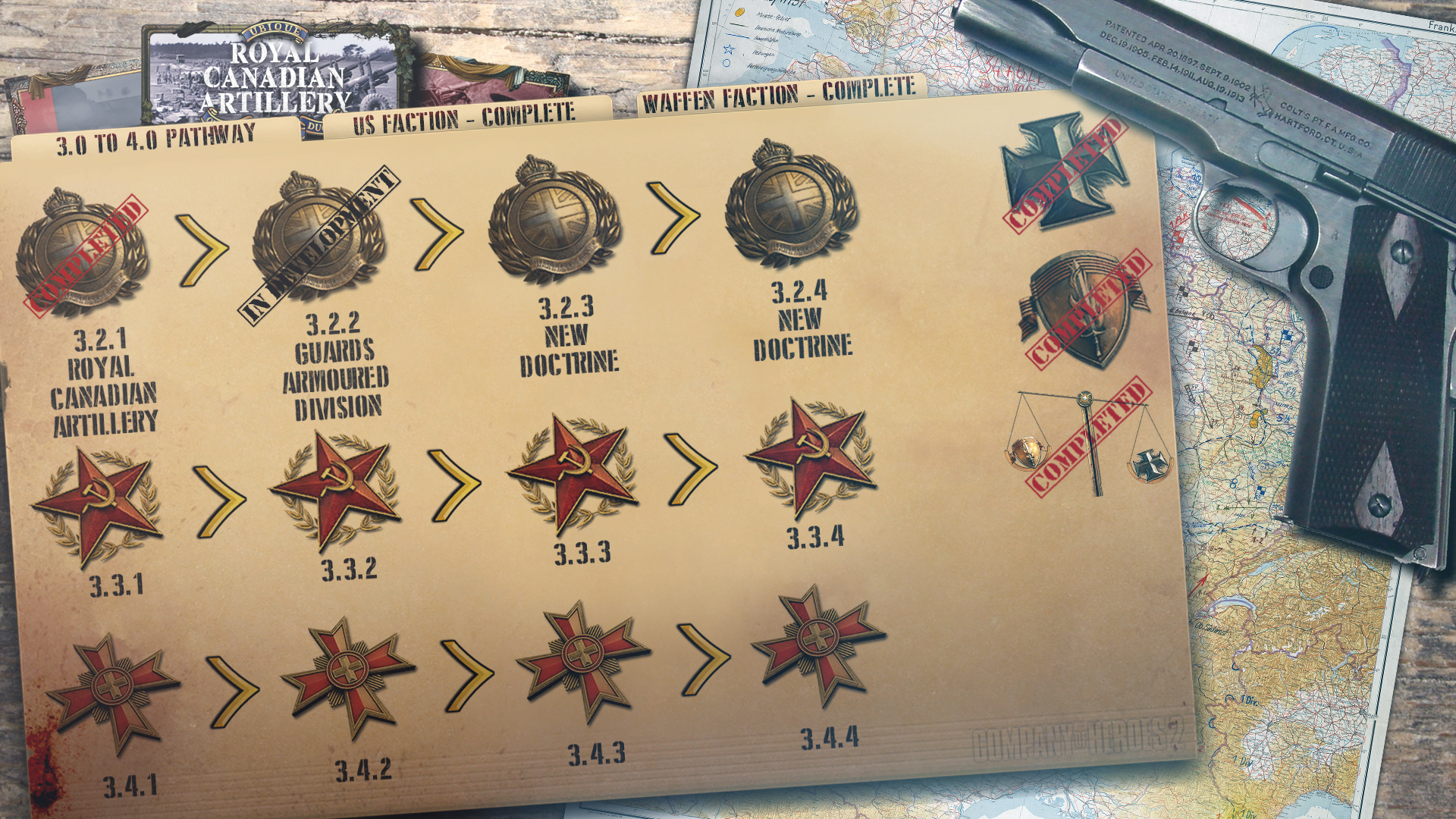 We started the modding work on the new doctrine. It will be based arround British armor, mechanized call-ins and some elite infantry.
To answer some of your questions:
No, it's not finished yet.
Yes, it will take some time.
No, beta phase didn't start.
Maybe it will be rea.. in …
But you can follow the process in our changelog forum post.
Hotfix
We rolled out a hotfix to get rid of some bugs and improve a few things.
One of the major changes are, that the OKW HQ-trucks won't get destroyed so easily anymore.
See the full changelog for 3.2.1 (b) here.
King Tiger Changes
The King Tiger call in now has 2 different optional upgrades – one for the engine, one for the antenna.
New Goliath System
After unlocking Goliaths, you have to get SS-Pioneers and a halftrack.
Deploy the halftrack and produce Goliaths with it.
Now you need to upgrade the pioneers with the Goliath control unit – within a range of 50m arround the pioneers, the Goliath will be in range and move.
The Goliath also got a few updates itself.
Reworked armor: .50 cal and above can penetrate it
Speed: doubled to before speed
The following video shows how it's done, from about 35mins onward.
[embedyt] https://www.youtube.com/watch?v=Zckl3Mt_oAE[/embedyt]
New Fuel System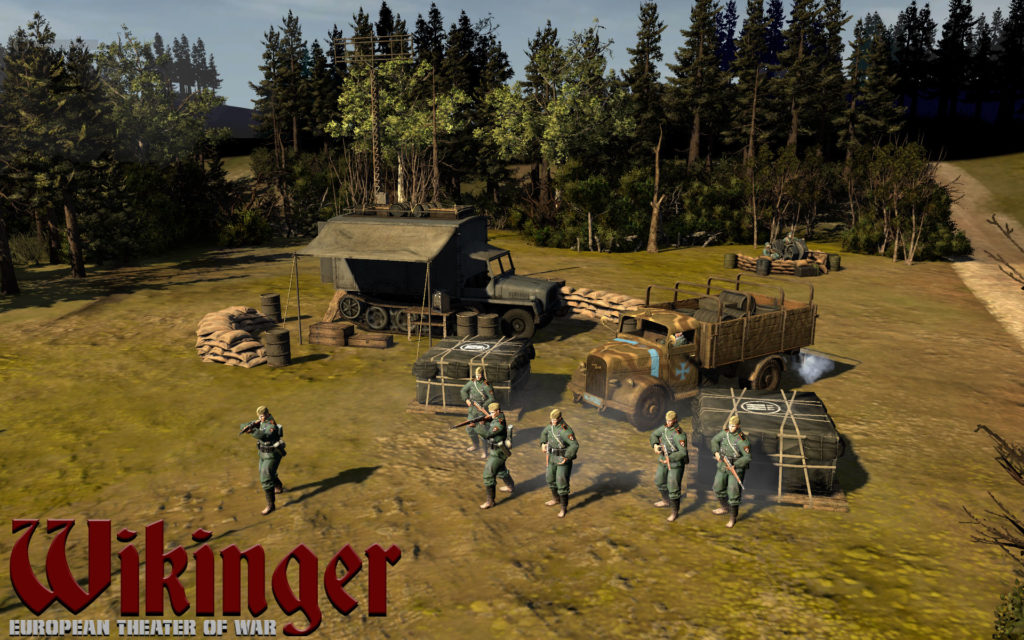 Imagine CoH being so realistic, that your tanks and other vehicles might run out of fuel – imagine stopping your opponents fleet by cutting of his fuel supply – imagine to kill the tank's crew while it refuels it – … you don't have to dream any more (soon). Ragnar is playing with the mod tools and found a way to implement fuel consumption mechanics into the game.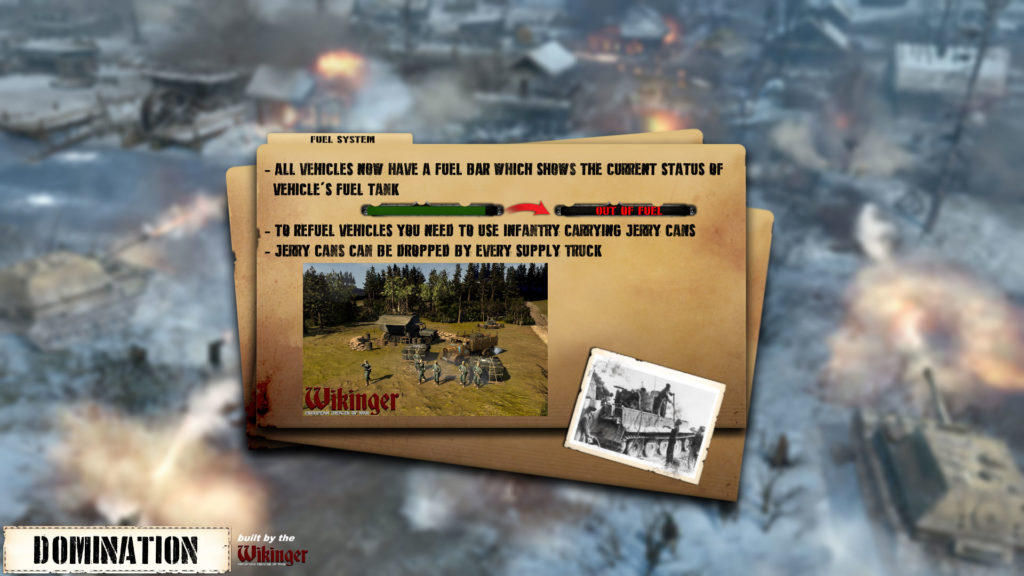 To start with, we have chosen the Domination mode to test it in the next beta phase and sooner or later also roll it out to the community.
We are very tensed on what you think about it, leave a comment below to share your thoughts!