Hello everyone!
This one is coming out a day late as we had a few things to complete yesterday which will make for a far more interesting weekly wrap up today!
US Infantry Doctrine
Status: Released to beta!
We put the finishing touches on the last couple of abilities, which means we have a bare bones completed doctrine – while the community beta testers are looking for bugs, exploits and ways to break it in general, we're busy fleshing out the abilities for the next beta release.
Once we go to beta there usually is a space of one to two weeks before we go to a full release, so the countdown is already on for the 3.1.6 patch to go live.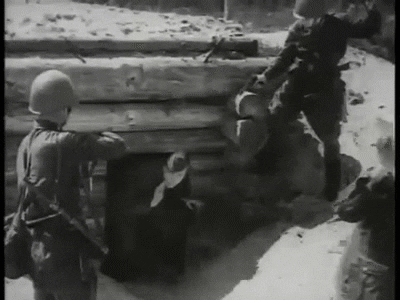 We gave VinnySOB the opportunity to play through the final alpha build of it before we went to beta, if you'd like to see the video (and hear me blathering on like an idiot) here's the video!
[embedyt] https://www.youtube.com/watch?v=9wvLeYRu7X4[/embedyt]
There's a whole raft of new changes coming in this patch, we're also working on the development of the camouflage bushes ability that we implemented in the last patch, now they will serve a purpose on the battlefield as well as just being an aesthetic ability.
US Artillery Doctrine
Status: In progress
While Olhausen works on the high level stuff in 3.1.6 I've started on some donkey work with 3.1.8 in an effort to get us through the remaining two doctrines as fast as possible! The aim is to get as much as we can done while 3.1.6 and 3.1.7 are in development which will mean that 3.1.8 has a far shorter development time. There's nothing much to say at this point other than we're underway with another doctrine!
Milestone Update
We hit a couple of milestones this week, our YouTube channel crossed over the 300 subscriber mark, and yesterday we finally crossed over the 40000 subscriber mark for the Wikinger mod!  These are some really great achievements and we are so happy to know that there are people out there who get behind us and support what we do.
Beta Program
If you'd like to get involved in the Wikinger community beta program, all you need to do is sign up to our forum and follow the instructions – all we require is some feedback on the beta! early access in exchange for words! So easy!!  Beta testers get their own voice channel and rank on our discord server too!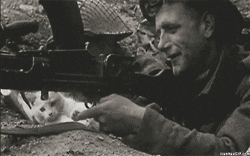 That's all for now, it's a pretty short update this week as we need to focus all our attention on getting the patch out to you as soon as possible!
Let us know what you think of the doctrine preview in the comments below!
Until next time,
The Wikinger Development Team