Hello Wikingers!
First Update Post on the new Wikinger Website!
Wikinger Mod Updates
We're going to keep the updates rolling out to you as we progress through the continual development of Wikinger: European Theater of War. So you know what is happening in between the patches and so there is a record of the work that is being done.

We're onto our fourth build of the 3.1.5 beta now, this is version D, the majority of the work has been done for the Scorched Earth overhaul, however the list of tasks seems to grow ever longer as we cross them off.
SS Panzer Artillerie Regiment – "Verbrannte Erde"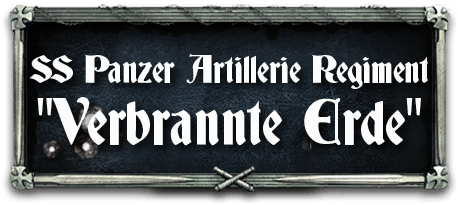 SS Panzer Artillerie Regiment – "Verbrannte Erde" doctrine is more or less completed now, we're squishing the occasional bug as it is found but as a whole this doctrine is in a state of almost completeness.  The sniper rework, is also almost complete, but will need a few cosmetic adjustments and also some cost adjustments to balance out their effectiveness and also the variety between each factions individual snipers and how they work.
You can already take an impression of the new Tech-Tree in here.
We want to thank our beta testers as well, they've spotted many bugs and made really good suggestions – thanks a lot!
Artillery Rework
The beast that is the artillery rework is still in progress as we are overhauling all factions and all abilities to do with artillery and spotting for artillery, as you can imagine this is a huge job! There is still quite a bit to be done on this, however things are underway and progressing well.
New Portraits
Last and certainly not least, our skin pack extraordinaire Starbuck has created Wikinger unique portraits and icons using our skin packs, further expanding upon the already fantastic content that he has created for Wikinger.
That's all for mod updates for now, we will keep you updates as we progress.
---
Community Updates
Website – the new Wikinger's Headquarter
We've also been working hard on getting our new website looking as sharp as possible, Lorarius has been working hard on the code and tidying up some things here and there, this is part of our ongoing work to provide a professional site, forum and resource for our players.
Steam, Discord, YouTube
Our little steam group and discord channel are slowly growing, it's really encouraging to see people getting together and playing the mod we've been working on for so long!
Fellows, invite your friends and anyone you meet out there playing Wikinger to join us on Discord and as well join the Steam Group – the more we are, the better!
We uploaded a new game-play video to youtube, showcasing the Verbrannte Erde doctrine, if you missed it it's available below.
[embedyt] https://www.youtube.com/watch?v=X3vVEK-zFlA[/embedyt]
Finally, we have issued out our contributor invites to our two "Battle Phase Three" Patreon contributors, and we are very grateful for our latest "Battle Phase Two" contributor, all in all we are amazed and extremely grateful that people are getting behind us and supporting the work we are doing.
As always, we can't do this without you.
Until next time!
The Wikinger Mod Team